Alpha Group hosts Sierra Leone Vice President and Foreign Minster in Dubai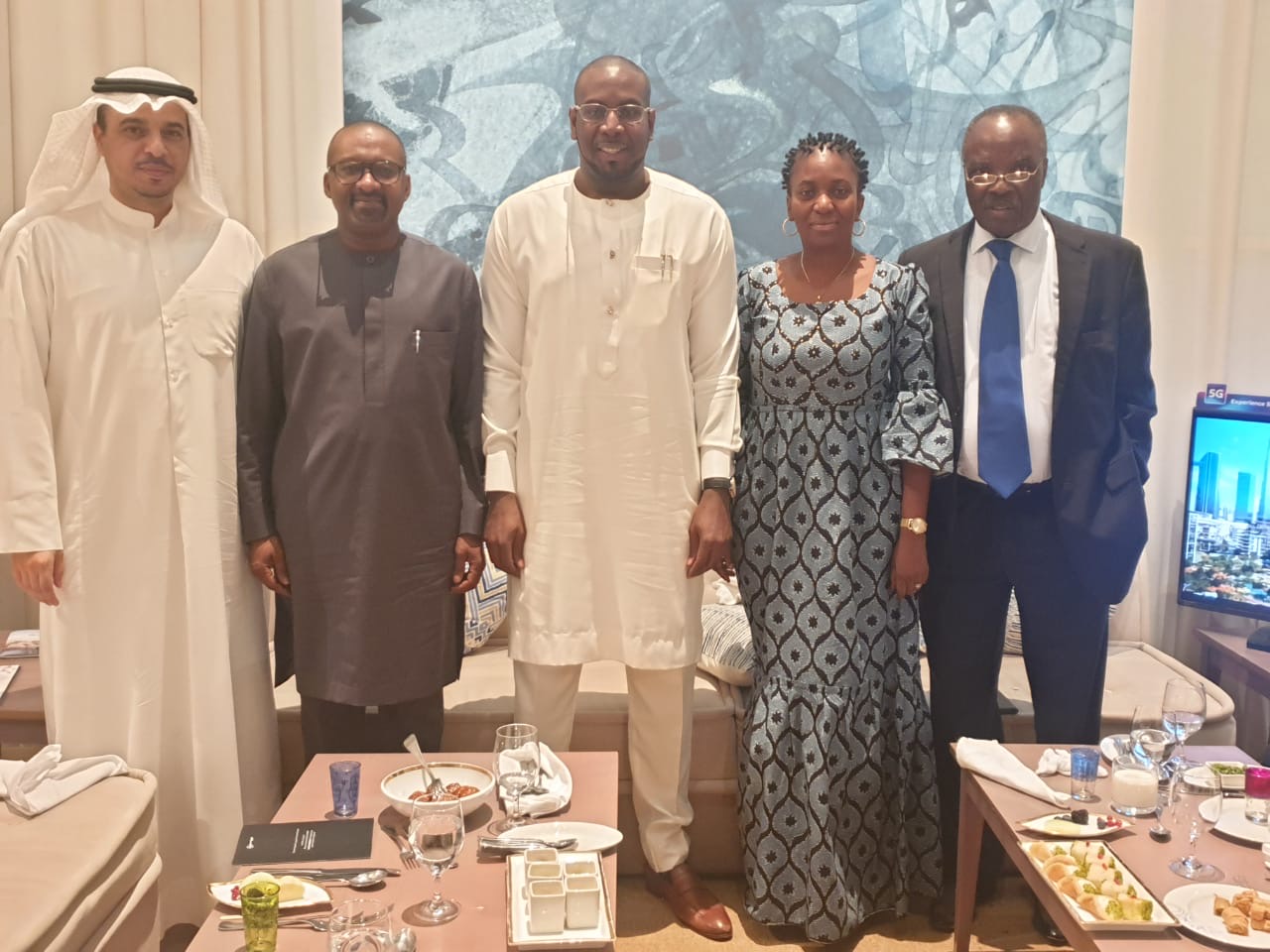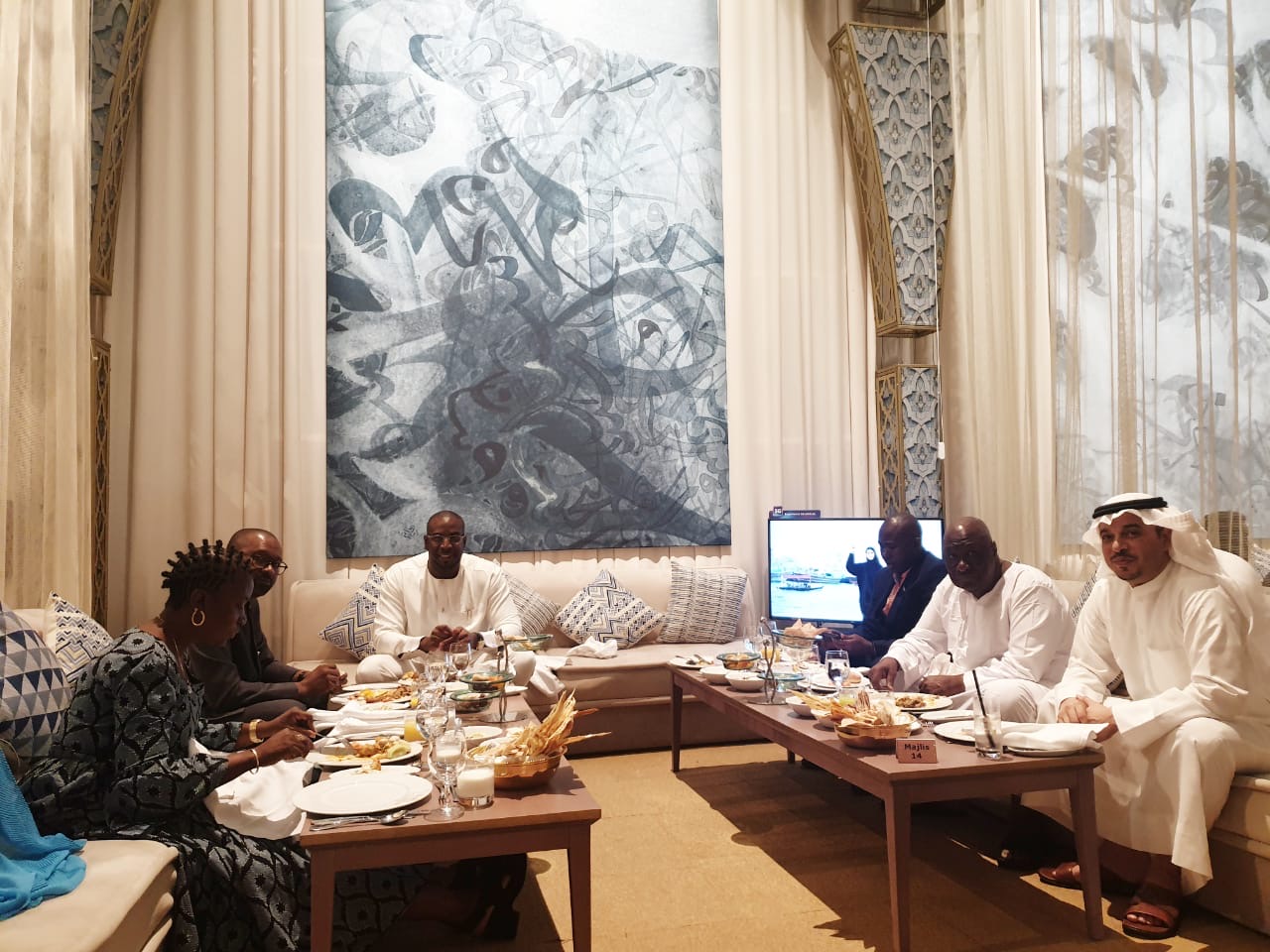 Alpha Group of Companies Chairman/CEO Mr Sheikh Mohamed Bayorh and Alpha Group Directors- Mr Sulaiman Al Boti- SVP Corporate Development and Mr Yoro Diallo- Finance Director warmly received today in Dubai a high powered delegation from Sierra Leone consisting of the Vice President of Sierra Leone H.E. Mohammed Juldeh Jalloh, the Sierra Leone Minister of Foreign Affairs Hon. Nabeela Tunis, and Special Envoy to the President and Ambassador at large H.E Bon Wurie.
During the 2 days working visit, the Sierra Leone delegation were hosted to a Ramadan Iftar banquet dinner by Alpha Group in which a number of initiatives and areas for cooperation were discussed including tourism, aviation, energy, and agric/food security partnership with the United Arab Emirates.